Empathetic professional coaching for technical leaders.
We are coaches for engineering leaders. We bring our experience leading teams, leading organizations, managing people, and as software engineers. Hire us individually, but benefit from our partnership.
If you want to discuss coaching options for yourself or someone in your team, let's talk!
Do any of these scenarios sound like you?
You are in a new role where everything feels new.
You feel like you have plateaued and wonder what is next.
You have so many demands on you that you struggle to manage.
You have doubts about your performance.
You wish you had someone to talk with about your ideas, worries, and challenges.
Professional coaching can support you to:
Get clarity on your situation, motivations, and options.
Set clear and achievable goals that set you on a path for success and fulfillment.
Develop yourself by encouraging self-reflection and self-awareness.
Validate and refine your ideas in a supportive and non-judgmental environment.
Stay accountable and motivated by providing regular check-ins and progress assessments.
How our offer works
Pick your coach. Review the profiles of Tom and Tiffany to determine who is a better match for you.
Book a trial session. In that 30-minute session, you will get a taste for what the coaching relationship will be like.
Select a package. After your trial, let us know if you would like to continue, which coaching package meets your needs, and whether you will be paying privately or through your employer.
Book your first regular session. You can either schedule all your sessions at once or schedule them as you go.
Got questions? Doubts? Set up a time to chat with both of us. We're happy to answer any questions you have, or elaborate on our individual approaches.
Packages & Pricing
Ad hoc — €350
Available when you need it
1 coaching session @ 60 minutes
No commitment — Pay as you go
Short Term — €1000
Find your focus
4 coaching sessions @ 45 minutes
Approximately weekly or bi-weekly
Ad-hoc support via text chat in between sessions
Medium Term — €2000
Accompanying you through transition
9 coaching sessions @ 45 minutes
Approximately weekly or bi-weekly
Ad-hoc support via text chat in between sessions
Intensive — €3000
When you need a hands-on partner
Unlimited, flexible sessions and support for one month
All prices are exclusive of 19% MwSt/VAT for companies, and inclusive of MwSt/VAT for private individuals. Enquire about bulk discounts for teams.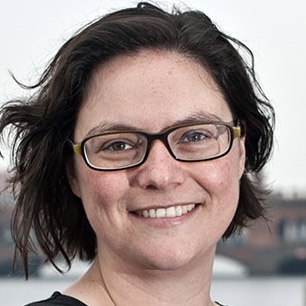 Tiffany Conroy
20 years of professional experience, former VP Engineering at SoundCloud
Has worked as a developer, designer, product manager, people manager, and engineering leader
Particular experience in process engineering, UI/UX, payments systems, and empathetic collaboration
Photographer, amateur cook, storyteller
Kick off your coaching today — free, with no commitment
Testimonials
Tom has massively supported my career development – he has been a wonderful mentor and given me a great deal of confidence in my own capabilities, being incredibly available, empathetic and supportive throughout.
— Head of Engineering
Tiffany's coaching was on point. She took the lead whenever necessary without taking away the work I was supposed to do. I felt a lot more confident about handling similar situations more autonomously in the future.
— Engineering Manager
Ready to learn more about how we can help you?
Email us at hello@golaminar.de or pick a time to talk.